Guest blogger Pat Harris is currently riding his BMW F 800 GS clad in AltRider parts on an incredible journey around the world. See his adventures at apatonamotorcycle.com. At the time of this posting, he's been on the road 312 days and clocked over 26,000 miles.
We've all had those days at work where all that's on your mind is riding your motorcycle. Maybe you're daydreaming about a weekend ride through the mountains or a day at the track. Or maybe you're simply waiting for 5:00 to roll around so you can have 10 minutes of pure freedom while riding home from work.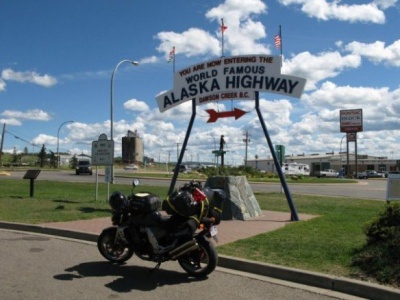 I was bitten with the travel bug during a "short" 18,000 mile trip around the U.S. and Canada in 2007. I spent 3 months traveling around the US and Canada on a Kawasaki Z1000. When it was all said and done, I had covered 16 states and 5 provinces. It was during that trip that I realized one day I wanted to ride even further and experience new places that were different from home. Uncomfortable and challenging situations were something I craved after the monotony of home.
The Beginnings of a Life Changing Adventure
In the spring of 2013, my daydreaming changed to something a bit unknown. All I could think about was letting my motorcycle take me to places I'd never seen. I gave notice to my boss that come June, I had to quit my job as an engineer and hit the road.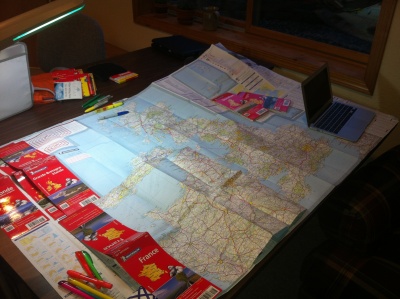 The next step was choosing a route -- I had to consider not only which countries and regions I wanted to ride through, but also which ones to avoid. Sadly, there are many parts of the world where difficult border crossings, customs issues, and a likelihood of various dangerous situations make them poor choices to visit. In the end, I chose a route that would involve five major plane or boat trips and would take me across Europe, Asia, Australia and finally back across North America.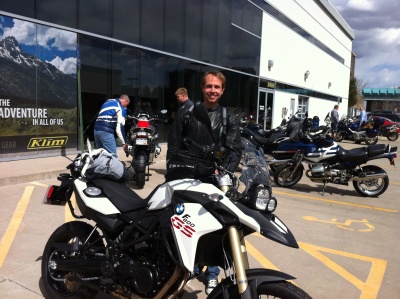 In March, I traded my Harley Nightster in for a 2013 BMW F 800 GS. Along with wrapping things up at work, I started the lengthy process of selling off everything I owned. My house, car and possessions were sold while my treasured items went into one storage unit. All that mattered anymore was my motorcycle and the few things that I could fit on the back of it.
Exploring Close to Home
Fast forward to July 4, 2013 -- the first leg of my adventure took me across North America, via 6 U.S. states and part of Canada. After 41 days and just over 3,900 miles on the clock, my bike and I were on a plane from Toronto to Glasgow.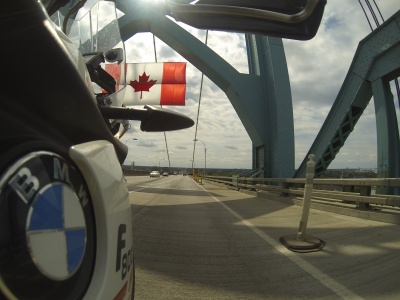 Moving on to Europe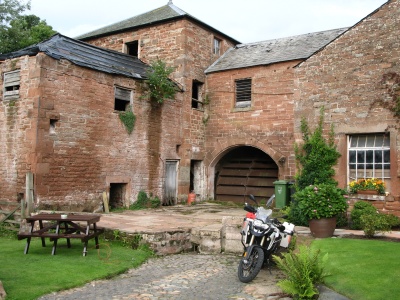 A short hop across the Atlantic and I was riding around the British Isles. I continued on through the Chunnel to mainland Europe and spent the next four months winding from France all the way to Istanbul, Turkey.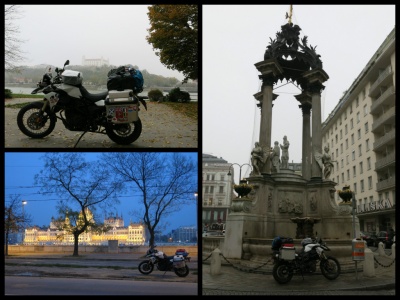 Crossing New Frontiers
In December 2013, I crated my bike up and shipped it from Istanbul to Mumbai. India is completely different than anywhere I've been in every way possible. I think that's pretty much what everyone says about this place after they've visited, which made me think I'd have some idea of what to expect. Turns out I didn't.
The one thing that I'll miss the most about India is the incredible hospitality and genuine friendliness of the people I met there. On the other end of the spectrum, I won't miss the traffic (and excessive horn honking is included in this category). The traffic was entertaining at first but it didn't take long for that to wear off.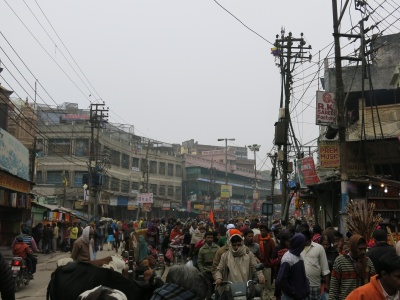 Experiencing Southeast Asia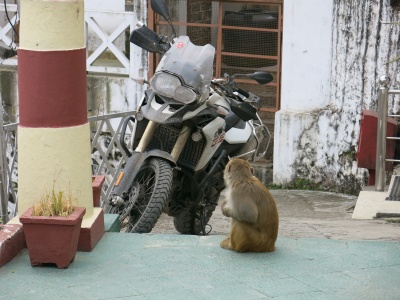 Next on the list was Nepal, followed by another plane trip to Thailand. I spent a little over 3 months and 7,800 miles exploring Thailand, Cambodia, Laos and Malaysia. I think I can say that Thailand has provided the best (and most consistently great) days of riding I've ever had. There are plenty of awesome switchbacks and curves with only a few other cars on the well surfaced road.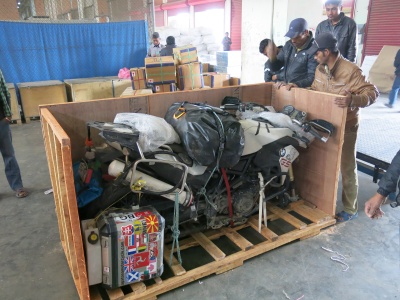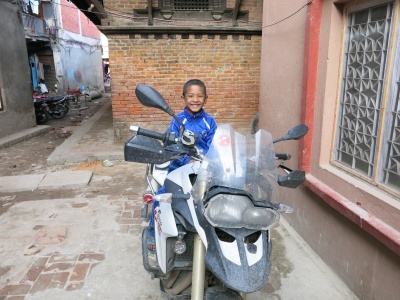 Moving Forward
I'm currently on a plane to Indonesia while my bike is heading the same direction by boat. I spent 4 months crossing Europe, 2 months in India and Nepal, and have been in Southeast Asia for 4 months currently. In the last year, I've been lucky enough to see more than I thought I would in my entire life.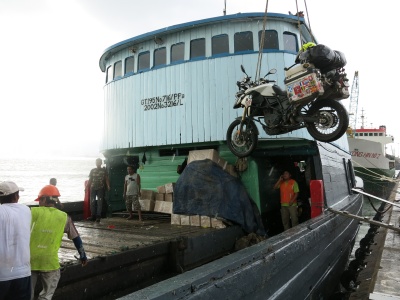 While a 10-11 month trip was originally planned, the adventure will be prolonged to around 18 months. The more time I spend traveling on my GS, the more I fall in love with traveling and motorcycles. I'm getting the feeling that this once-in-a-lifetime experience could change into a lifestyle. I strongly recommend giving into your desire to leave it all behind to hit the road. If you decide it's not your thing, you can always come back home. But I'm pretty sure that when you're in the middle of the fast and twisty roads of Northern Thailand, getting home will be the last thing on your mind.
Many of us dream of completing such an intrepid journey -- Pat Harris is one of the lucky few who have made it happen. The expedition has required very strategic planning and careful consideration. Part 2 of this blog post will explain the logistics of undertaking such an adventure, and a few tips he's learned along the way. www.apatonamotorcycle.com.