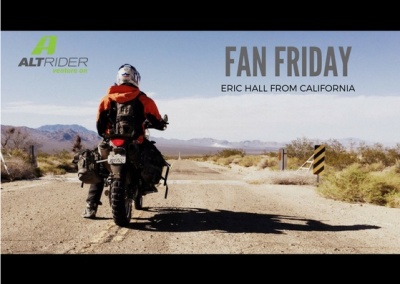 Our featured rider for AltRider #FanFriday is Eric Hall, founder of XLADV.com, an online community dedicated solely to big adventure bikes. This photo was taken in our #TasteofDakar event.
Here's Eric's #AltRider story:
"I think I first learned about AltRider at the Long Beach IMS show at their booth. I got my first farkle, a side stand enlarger and they gave me a sticker that I dutifully put on my bike.
What I like most about AltRider is the quality of their products. They are well built and hold up to a higher level of abuse. I also like that they get involved with riders through their regional rides.
I ride our 2011 KTM 990 Adventure which is our project bike. My RotoPax and Synch bag are both from AltRider."
---
Thanks, Eric! If you all like adventure bikes, be sure to check outXLADV.com .