By Tamara Raye Wilson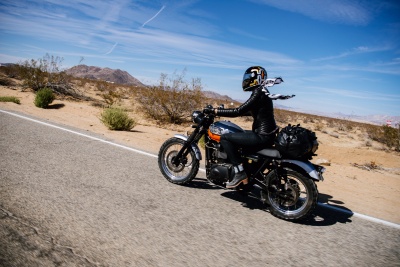 Tamara riding on her Triumph Scrambler. Photo Courtesy: Yve Assad
To begin with, I am from everywhere… which is why I love to go anywhere! I grew up in Phoenix, Chicago and all over Southern California- all places with vastly different cultures and ways of life. I loved to spend time alone as a child, exploring and trying to find something new every day. It has always been important to me to find a differing perspective apart from my own. This has played a large part in shaping who I am today, and is probably why I spend so much time on the road, on my bike, inside of my helmet- my happy place. I have been riding now for about seven years, and fall more in love with motorcycles with each passing day I spend on two wheels. Being passionate about motorcycles can quickly descend into a bad hoarding problem, but a good friend once told me, "It's not hoarding if you have nice stuff. It's collecting." So with that being said, I have a 2008 Triumph Scrambler, 1966 Triumph T100 Desert Sled, 1972 Yamaha DT2-MX250, and 1975 Yamaha XS650 Café. It is my opinion that one should have a bike for each discipline, so having something appropriate to ride for cruising around town, off-road camping trips, vintage MX, flat track and desert riding is important to me. Not only is it essential to have the right machine for your riding discipline, but it is crucial to outfit the bike with the appropriate gear and equipment. On the Scrambler, my most versatile bike, I have installed the AltRider stainless steel headlight guard and single seat with luggage rack. The AltRider SYNCH Dry Bag system is such an integral part of my kit that I couldn't imagine a road trip or camping with out it. I love being able to pack every piece of my gear in the bags, knowing that I do not have to worry about the contents should I encounter an unexpected desert downpour or early morning mist in the mountains. I enjoy all types of terrain, but my favorite rides are those that can take me from one extreme to the other. An example of that would be the Iron Butt I completed from Long Beach, CA to the Grand Canyon South Rim, AZ and back- 21 hours of pure bliss. In that short amount of time I saw all the natural beauty that the desert, the forest and the coast have to offer, all of the weather conditions you can imagine from 105+ degree temperatures to down pouring rain and hail, and the challenge of an endurance race against the clock. My next long term riding goal is to complete the NORRA Baja 1000 in 2018 on my '66 Triumph. Perhaps I can get in some practice and seat time at this year's Taste of Dakar in Nevada!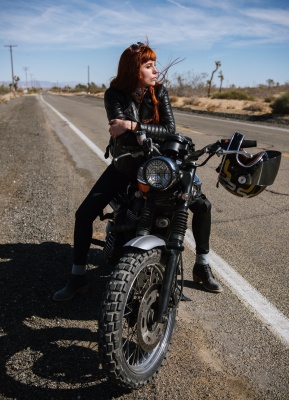 Tamara trusts AltRider's headlight guard on her Scrambler. Photo Courtesy: Yve Assad
My career has taken me in a much different direction than motorcycles- I am a Mechanical Engineer working in Quality Engineering for Walt Disney Parks and Resorts. Its a unique role that affords me the opportunity to work with other engineers, designers, machinists, inspectors, operators and other lines of business. As an engineer with such high standards, I seek products of a superior quality in my passion for motorcycling- the same way that I would in my professional life. I evaluate materials, manufacturing processes, design, and durability- to name a few. Needless to say, I am quite critical of what I put on my bikes because it could mean the end of a ride, a race, a trip, or an injury should something fail unexpectedly. At Disney, we design elements for an infinite life cycle with most projects. Infinite. Ponder that word for a moment. Infinite use of a product, with reasonable reliability and ease of maintainability, that can be put through hell and back. I expect the same of my motorcycles. I trust AltRider products in this way, because they have been service proven on my (…and many others') bikes. Surviving fatigue life is the name of the game, and these guys have it down. Knowing your audience is half the battle. I know commitment to quality because I live it every day at Disney. AltRider does the same in motorcycling. Its all about pushing harder, going faster, challenging yourself, pushing industry envelopes, and always taking things to the next level.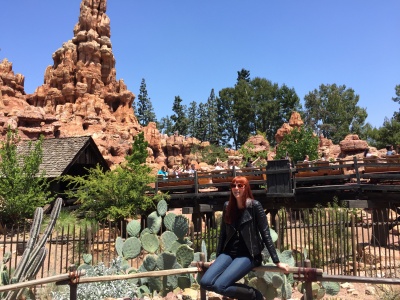 Not a bad place to work, we must say! Photo Courtesy: Tamara Wilson