If you were to meet Darcy Kemp in person, you'd probably see her as a cheerful Washington woman and a proud mother. With her quick grin and generous spirit, you'd quickly dub her a friend. What you might not realize, however, is that Darcy is also a dirt bike racer who won the Women's class in the brutal Desert 100.

How did the suburban mom find her way to two wheels? Darcy says she started young.

"The day of my sixth birthday party I came home from ballet class, and my dad told me to take a bath before my party. I said no, I didn't want to. My dad kept insisting, so I went into the bathroom and pulled back the shower curtain. In the bath tub was a brand new Honda 50! I have a picture of me sitting on it in the bath tub, wearing my ballet leotard with my matching red helmet."

A year later, little Darcy was racing.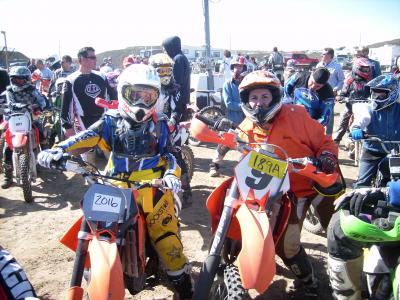 Since then, she's raced the Rimrock Grand Prix, Starvation Ridge 24 Hour, Washougal, Horn Rapids, Eddeville 6 Hour, the China Hat and more. But, Darcy said, winning the Desert 100 was a lifelong goal:

"It was amazing. Once I realized I was in the lead I started to cry, and had to talk to myself to calm down and make it to the finish line. I cried so hard one of my contacts fell out! It was overwhelming," she said. "Whenever I'm down or discouraged, I just remember that moment. Winning a second time was pretty great, as well!"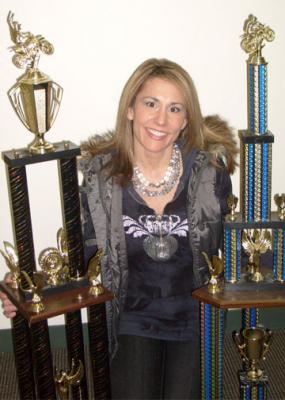 The annual Stumpjumpers event is part of Darcy's heritage, she says, and part of the legacy she wants to leave to her son.

"I have been a Stumpjumper since I was five years old, and I am a very active member today. I take my son racing with me – he's 14. As a single mom, it's really special to share this with my son. It gives us a special bond for sure."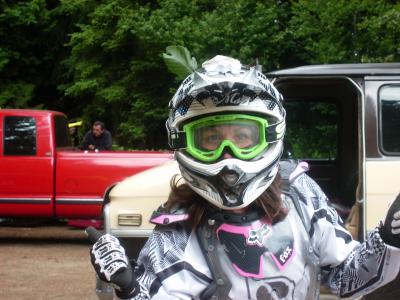 When asked what keeps her riding – even after tearing her ACL at an Eddeville race – Darcy's answer comes quickly.

"I love this sport because it teaches you so much about yourself," she explained. "You have to push yourself beyond what you think you can do. I love all the people involved, and I meet a new friend at every race. Northwest dirt bikers are a tight group of people, and we all take care of each other. It's in my blood. It's my passion. Riding is my therapy. When I'm riding my bike, there are no worries in the world."

Stated like a real rider.