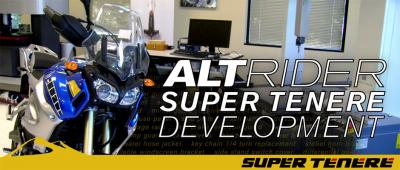 The Super Tenere is finally here.
We have worked very hard to get our hands on Yamaha's adventure touring motorcycle, because we knew from Yamaha's heritage of off road racing and how well the 660 Tenere did we wanted to design parts for this bike. The 2012 Super Tenere will officially arrive and be available for sale in the United States in 2011, but there are a lot of customers with the bike already asking us if were making parts.
After in-depth study of the bike, here's what we've got planned for the Tenere.
Crash Bars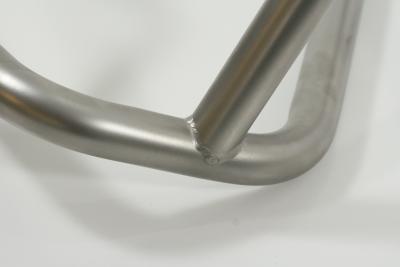 Like all our crash bars for other bikes, we'll build these with one inch stainless steel. Hand TIG welds and proper mounting into the frame – instead of hanging off flanges – for this bike will be one of our biggest challenges yet. We will make the crash bars for the Super Tenere correctly, however; there will be no exception.
UPDATE: Learn more about the crash bars!
Skid Plate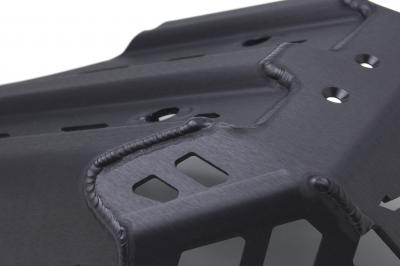 This part is still under consideration because of the unique sump and castings on this bike. One option we're exploring is a molded rubber pad that would contour perfectly to the castings and distribute any impact loads it sustains. This piece will be challenging, so we're researching a few ideas to determine what will offer the best sump protection for the Tenere.
UPDATE: Learn more about the skid plate!
Adjustable Windscreen
This bike is perfect suited for a bracket that allows the windscreen to be adjusted up or down and front to back -- a true tool-free operation. A challenge, yes, but one we look forward to perfecting.
Side Stand Foot
This is a big bike, and it needs a larger footprint. Like all the AltRider side stand feet, this one will be stainless steel, use Torx fasteners to eliminate rattling, and feature a 3D design to make it easier to deploy while on the bike.
UPDATE: Now available here!
Luggage Rack
The Super Tenere is an adventure bike, so of course you're going to need a versatile luggage rack. Using the information gleaned from our hook studies (read about them here), this piece will incorporate varied cutouts, flanges for added strength, and will interface with useful products like Rotopax Fuel Packs and the Givi Monokey top case system.
Headlight Guard
The headlight guard for the Super Tenere is an exciting challenge for our design team. Like with our headlight guards for the BMW R 1200 GS and F 800 GS, this one will offer a quick release system – but we're not sure if it will utilize our traditional stainless steel arms and Dzus fasteners in a triangular design. Another possibility is a four post mounting system, using rubber grommet friction hold for quick release.
Water Pump Guard
The water pump guard design is still under consideration because of the size of the water pump. We're testing prototypes that use the same abrasion resistant polymer that we used on the water pump guard for the Ducati Multistrada 1200.
Final Drive Protection
Given the exposure of the drive system on the swing arm, we're researching materials to finalize our design for this product. We can't say too much right now since R&D is ongoing – need to make sure it can take big hits -- but we are excited about how it will look.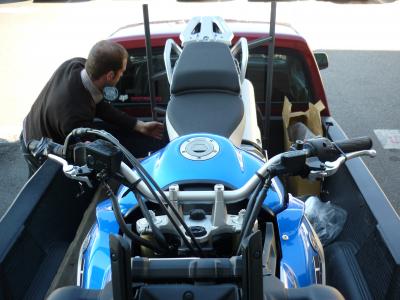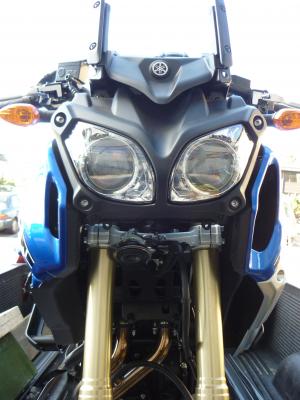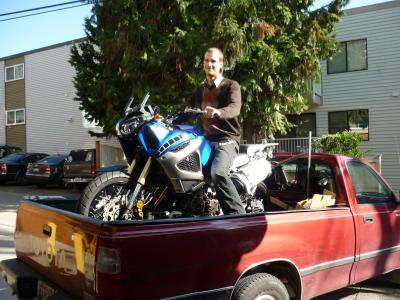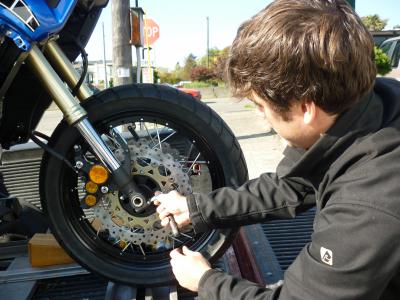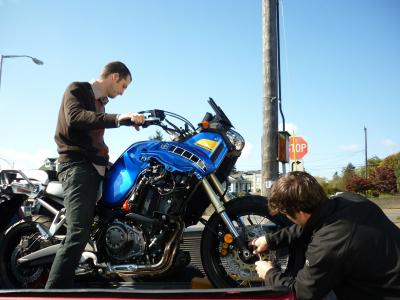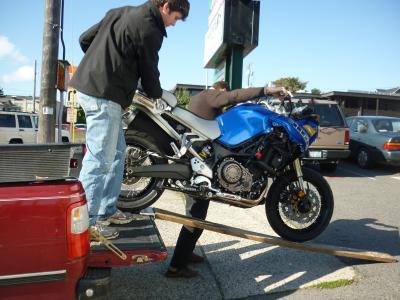 Are you excited yet about the Yamaha Super Tenere? We are! If you're thinking of purchasing this bike, you'll want to check back to see these parts (and possibly others) develop. Better yet, create an AltRider account and once logged into Your Garage, you can select to receive YAMAHA specific product news updates with the latest developments!
Still up in the air about this bike? Read Jeremy's thoughts on riding the Super Tenere in the Trips on Two Wheels blog post, First Impressions of Riding the Yamaha Super Tenere ZT1200Z.