When the AltRider team began planning our Ride the Hoh Rainforest weekend, we knew there were a ton of great routes on Washington's Olympic Peninsula. One of the reasons we knew it? David McKay's GripTwister routes.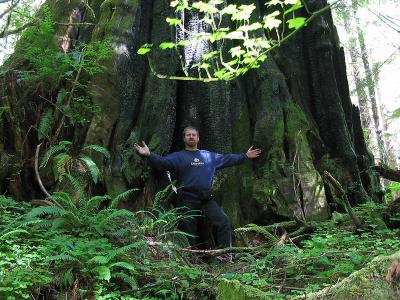 Since 2003, David has been exploring the Olympic Peninsula, searching for the best logging roads, trails… and streets to connect them. His self-guided GPS routes are updated every year with new information about road closures, maintenance issues, etc.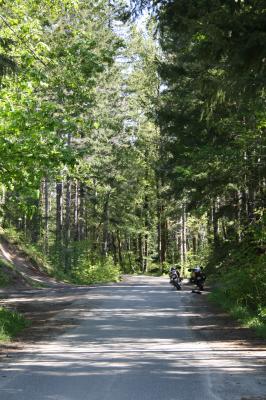 "GripTwister arose from the enjoyment I got from riding logging roads around the Olympics," David explained. "Especially routes that could be taken without too much pavement. It took a lot of trial and error to connect everything, but it was great. I kept thinking, 'I wonder if other people know about this?' It was just a desire to share the great riding that was nearby."

Since he started, David has shared that great riding with hundreds of people in the Pacific Northwest, who were surprised to find such varied riding in their own backyard.

"The comments I get are extremely favorable," David said. "I have a money back guarantee – if you don't like the route, I'll give you your money back. No one's taken me up on it yet."

"For the dual sport rider, the Olympic Peninsula is nirvana. Most of the roads out there, you never pass another vehicle. The Olympics don't really have foothills like the Cascades, so they rise up out from where they start, just jet up. The views are pretty stark because you're right up against snow-clad mountains. And there are lots of different choices in roads."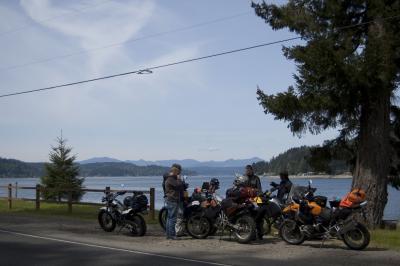 With someone like David around, it made sense to get in touch and ask him if he'd help plan our rainforest route. He agreed after hearing about the weekend we were planning: three days of epic riding, camping with others who share the same passion, and enjoying food and beverages around a campfire.




The route for AltRider's Ride the Hoh Rainforest is being specially designed by David for a wide range of riding abilities – everyone from a new-to-dirt rider to an old hand will enjoy and be challenged by what he's cooked up.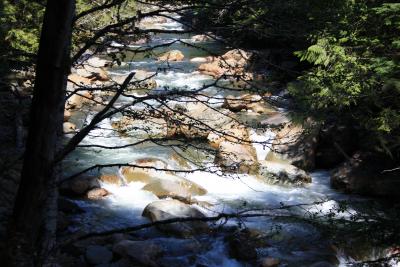 Register for the Ride the Hoh Rainforest weekend if you haven't already – space is limited. But if you miss out on our ride, you can still check out David's GripTwister tours or his guided tours through the Olympic Peninsula and Baja, Mexico.