I'd like to think that I have had quite a few adventures in the short time I've enjoyed here on this wonderful planet. It was only recently, however, that my eclectic mix of skills perfectly aligned to land me the opportunity of a lifetime: to work for a passionate and exciting start-up, AltRider.
My internship began on February 15th, and my first week was a great start to this new adventure I've started here at AltRider. The first day went similar to how many other first days went at previous jobs: the meet-and-greets, the forgetting people's names right after, the "yes, I understand" head-nods, and the try-to-look-busy moments in-between. With a big exception though: I was really excited to be here and I felt like everyone else was, too. This helped with the transition into my role here and by the second day I felt comfortable in my place at AltRider.
After I got some confidence-boosting "good job" feedback, I felt that this was going to be a great adventure.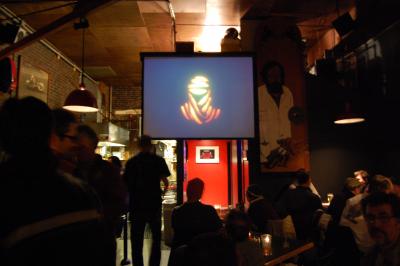 Not to mention the perks available. On my third day here, I was tossed the keys to the company BMW F800 and told to "have fun" on my solo ride to the Dakar Highlights event that night at Smarty Pants in Seattle.
Let me try to describe how cool this ride was. It was unseasonably warm and sunny that day during a winter here in Seattle. The ride down was right around sunset, with the sun setting on my right and Mt. Rainier and the Seattle skyline on my left, as I headed South on Highway 99. The sun sparkled on Puget Sound and the skyscrapers as I merged onto the Viaduct, passing by the city skyline and stadiums on a brand new F800.
The Dakar Highlights event was a blast and did not feel like "work", to say the least. This was my first Adventure Touring event and it was a lot of fun meeting all the great people interested in the sport.
It didn't take long for Smarty Pants to fill up. Jeremy introduced the evening, Brianna announced the winners of our first Photo Challenge, and of course we watched the great Dakar Highlights obtained for us by Clif Brown. The best part of the night, for me, had to be ogling everyone else's ride.
When I finally made my way home for the night, I parked the AltRider F800 in the garage next my CBR 600. I felt a little guilty about it, like I had cheated on my trusty CBR. The feeling disappeared quickly the next morning with all the looks I received while riding the F800 to work next morning.
They say half of everything is luck, I say it's more like three fourths. Either way, I feel pretty lucky and I cannot wait to see what else is going to happen in my next three months here at AltRider. I'll keep you posted.