Jeremy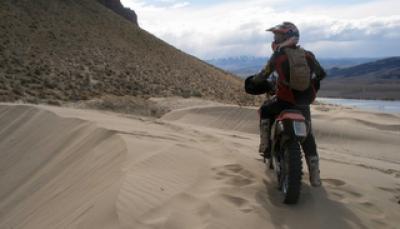 Over the years in my career I had tremendous opportunities to learn about the adventure touring market and watch it grow dramatically, as small, household companies were coming into the market and successfully finding their niche among a handful of large competitors. This led me to envision a business opportunity that would provide solutions for many of the motorcycles that aren't supported by current market offerings.

The decision to start AltRider was an organic evolution of my personal passions, professional experiences and the desire to fulfill the demands of the growing adventure touring market. We have an amazing team of dedicated professionals in place to help me turn my dream into reality. I feel that through creating innovative products and working with US manufacturers we can offer solid, original solutions to the riders.
We're just getting started and have a long way to go. I invite you to all to join the AltRider community and share in the exhilarating avocation that is adventure riding!