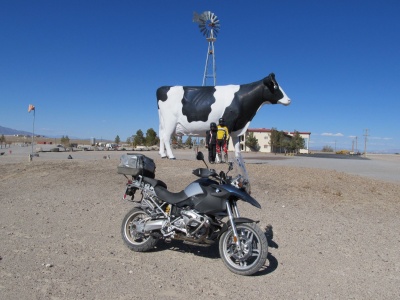 Another Friday means another epic weekend of riding is almost upon us, as well as another featured AltRider fan! This week we talked with 40-year old general contractor and inventor, Jesse Kimball, from Temecula, California. With twenty-four years of riding experience under his belt, he also organizes the Flying Monkey Adventure Rally, a 3-day ride located in Utah just outside of Zion National Park.
Although he is a Southern California resident, Jesse spends every other weekend in St. George, Utah. "There is nowhere on Earth like it," he said, "I try to ride every other weekend while I am there."
He is the current owner of a Honda CRF450X Plated, KLR650, and R1200GS. When asked why he chose these particular models, Jesse said, "I love having a bike for every occasion and all types of terrain." For his next big bike purchase, he's got his eye on the new R1200GS Rallye and the Honda Africa Twin.
Jesse has the AltRider engine guards on his R1200GS and the Hemisphere Soft Panniers. His favorite AltRider product has been the AltRider crash bars for the R1200GS, "they have saved my bike a half dozen times and still look great!"
Despite not being able to make it to this year's Conserve the Ride, Jesse is already looking forward to joining us at Conserve the Ride 2018.
As always, Venture On.